LOOKING FOR A MORE PERSONALISED APPROACH?

 
Welcoming all ladies at any stage of their life!
Qualified Women's Fitness Specialist (including pre and post natal)
BOOK YOUR WELCOME CALL!
PRIVATE 1:1 COACHING
Whether you are someone who has never trained before or someone who has maybe lost touch with fitness. Here's just a few things you will learn:
The benefits of regular strength training.

How to lift with good form and technique.

The basics about nutrition and how to fuel your body.
How to achieve your goals through sustainable habits.
How to train the female body.
How to actually enjoy exercise and training!
BOOK YOUR WELCOME CALL
Client review
" I met with Heather with a clear goal in mind – one of weight loss for my upcoming wedding. However, over the months, it has turned into so much more than just losing a bit of weight.
Heather is a kind, supportive and focused Personal Trainer. She not only listens to your individual needs but motivates you to be the best you can be in order to achieve the most progress possible from each session.
Sessions are tailored and there is never a dull moment. And, more importantly, after 6 months of working with Heather, I feel like a new person. Because of Heather, I've surpassed my goals. I'm excited about working out, I look forward to each session and I've managed to adjust my lifestyle in order to get the best results possible.
Thanks to Heather, I'm able to show my daughters what it looks like to be strong and to lead an active, healthy and balanced lifestyle. If you're looking to make some big changes in your life, both physically and mentally, I highly recommend you contact Heather. She's amazing!
"

- Therese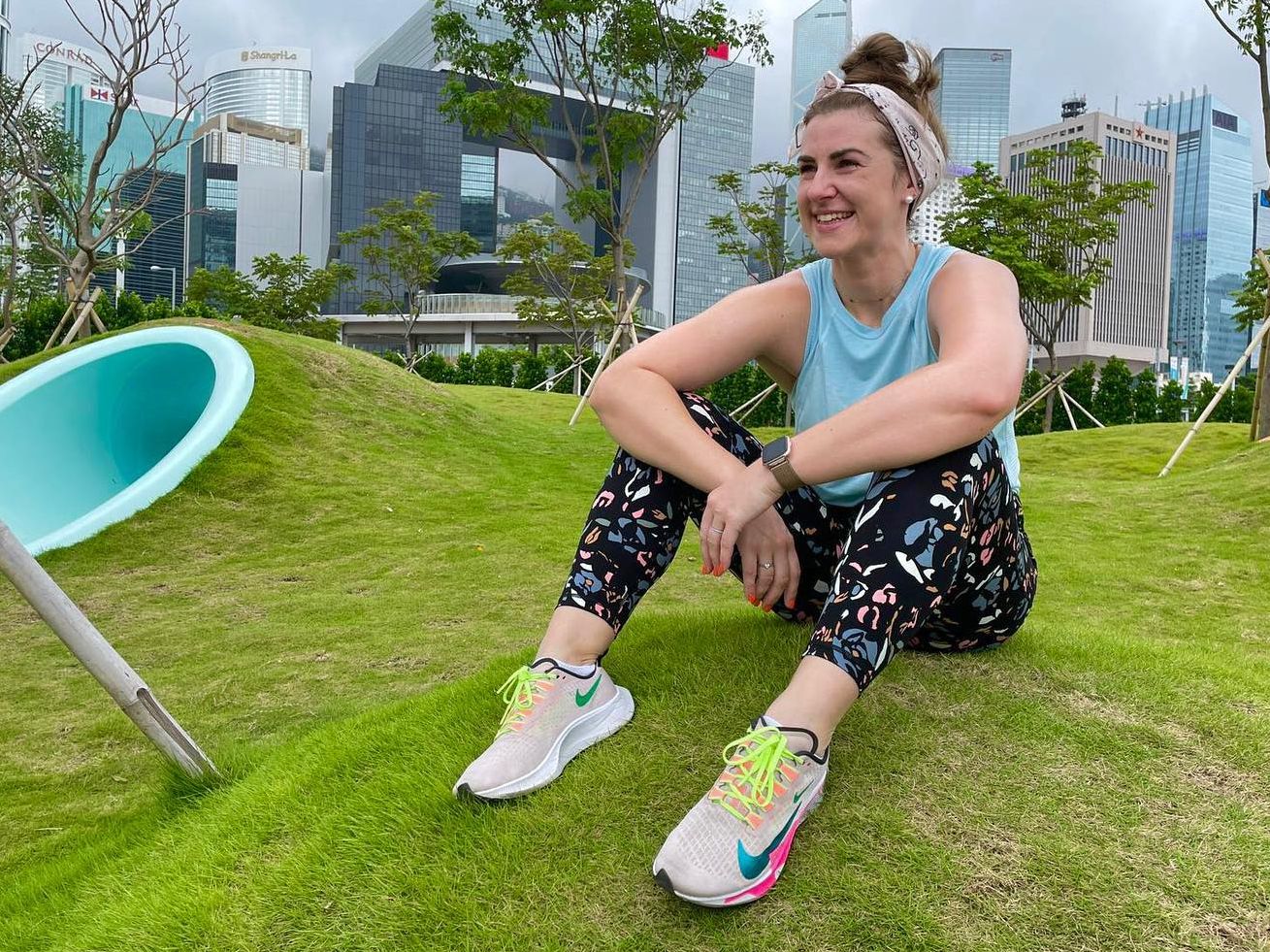 Join one of Hong Kong's leading coaches for Women's Fitness
Become part of the HKM Fitness crew!
Once you book your call, we can put a plan in place and find what works for you!
BOOK YOUR CALL NOW